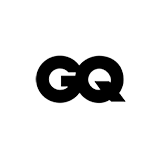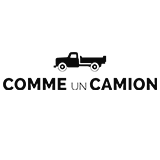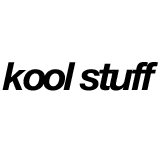 Super Thin Case (Only 0.35mm)
---
Get rid of bulk, look minimalist & professional thanks to the thinnest case in the world.
Keep the original design of your Samsung Galaxy while protecting it.
---
A precision laser cut to not even notice you have a case on.
Crystal Clear or Matte Black
---
A perfectly clear case or a pure black approach.
Pick up the style you want.
---
We got rid of ugly and useless logo to keep our cases clean and neat.
It's our minimalist approach to branding.
---
Your lens is safe.
The camera cutout is slightly raised to avoid scratches when you lay your Samsung Galaxy down.
---
We are a truly European company based in Paris.
We deliver only to Europe from our stock in France to guarantee a fast delivery and avoid customs fees to our customers.
WHY CHOOSE OUR ULTRA THIN SAMSUNG GALAXY S10e CASE?
TLD Paris offers ultra slim cases for Galaxy S10e. We do it because we were sick of bulky unaesthetic cases on the market.
We build ultra slim, minimalist and unbranded cases to keep your Galaxy S10e safe while keeping its original design. Made of TPU, they are rather rigid and stick to your Galaxy without being noticed.
Our Samsung Galaxy S10e cases are the slimmest on the market. They are only .35mm thick and comes in different colours.
One of our best-sellers is the clear Samsung Galaxy S10 case. As it is made of TPU, it is more rigid than silicone cases and it does not turn yellow over time. It becomes almost invisible once on your Galaxy S10e and that's what we wanted to do.
If you are still unsure about ordering it, we do offer a 30-Days guarantee and we are pretty sure you'll enjoy it without considering going back to bulky cases.
Customer Reviews
13/03/2020
Matt I.
United Kingdom
Great case
Brilliant case. So light and thin that it's practically invisible on my S10e, which is exactly what I wanted! It does let a bit of dust in between the case and the phone so you'll maybe have to remove it every now and then to give it a brush but certainly that's as negative as I can be. It's a great case overall. Would definitely go with the same kinda thing for my next phone, no hesitation.
02/03/2020
Anonymous
France
Coque arrivée cassé, mais remplacée sans problème
Le produit est arrivé en mauvais état (enveloppe peu protectrice). J'ai signalé le problème à TDL qui m'a renvoyé gratuitement une nouvelle coque, arrivée cette fois en bon état. Le délai fut un peu long (une dizaine de jours), mais la communication facile avec le fournisseur TDL.
Very thin case
It's really really thin and do not add bulk to my phone. Exactly what I was looking for.
TDL case review
The case is great and affordable. The delivery is fast. I recommend.